In recent times, its evocation has become more and more common. Eagerly expected, this cellular network must revolutionize our habits as well as the world around us. The Internet, its content and its many possibilities will be available instantly, or almost instantly. With a latency of a millisecond1, an interconnected network is opening up to us. This network is obviously the 5G!
A real boon for the future of Smart City that will leverage the potential of 5G in collecting and using data for a sustainable city. How accurate is this statement? Should 5G apply to all connected objects or are there other more suitable networks? Let us try to shed light on the close relationship between the Smart City and the different communication networks.
An efficient and sustainable Smart City thanks to its low frequency network.
As the years go by we are experience a real rise in the cellular network. Between 1G in the 1980s to the remarkable performance of 4G, there is a world of difference. Yet, it is the 5G that is announced as a real turning point for both users, businesses and the city. The website Les Numériques.com in its article: "Understanding the 5G in 5 Questions" speaks of a 5G rate twenty times higher than the 4G, but also of the network's "ultra-connectivity", both outside and inside buildings1.
However, many connected objects do not need as much throughput.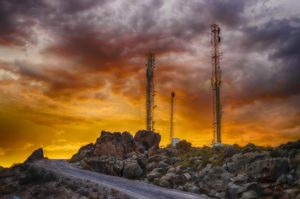 Journal du Net summarizes the situation very well by saying "no need to make a huge pipe to circulate a drop of water"2. We are talking about a Low Power Wide Area Network (LPWAN). Based on this principle, several companies have embarked on the adventure of developing a low-frequency network with the many advantages it offers:
– Wide area and excellent penetration of buildings and basements,
– Low throughput,
– Low-consumption network,
– Savings for companies and customers who use this network,
– Reduction in the energy consumption of the devices, which improves their durability.
Thus, a low-frequency network can meet the needs of the Smart City; it is perfectly aligned to the requirements of public lighting remote management, parking spaces remote management or waste collection remote management. Smart Building is not left out, a low-throughput network could interact with the alarm system of a building, its ventilation or heating system, and even its access control. Finally, the same applied to the agriculture sector where we could track livestock and control pollution levels. The same goes for Smart Home with the measurement of energy and water consumption.
Two companies are leaders in the development of these low-frequency networks. They are Sigfox, a Toulouse company, and LoRa, originally developed by a Grenoble-based company. There are of course specificities between the two networks. One of them, according to Journal du Net, is that LoRa is: "an open network (open source), which can be developed and operated by any company", it is used by companies like COMETA, Orange or Bouygues Telecom. Sigfox, on the other hand, owns its network and is used by companies like SFR. Journal du Net describes these two networks in a relevant way; for more information about LoRa network, click here, for Sigfox, click here. Finally, there are other companies that offer a low-throughput network in the field of IoT, as it is the case of Angevin Qowisio.
An increasingly competitive environment for low-throughput networks?
Nevertheless, these low-frequency networks are competing with newcomers, NB-IoT and LTE-M. These networks have many advantages, such as low power consumption, extensive coverage, low cost of production and use, as well as low throughput.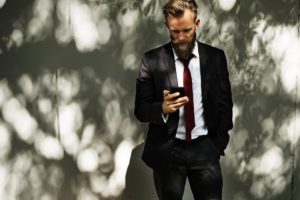 NB-IoT is supported by some telephone equipment manufacturers such as Huawei or Vodafone, while other operators such as AT&T, Verizon and Orange support the LTE-M solution. One of the major differences between the two networks is that LTE-M seems easier to implement while the more flexible NB-IoT does not fully utilize the LTE network, which may delay its deployment3.
These different networks comply with the 3GPP standard protocol, that is, they operate on GSM, 3G and 4G mobile networks. As a result, companies operating in the IoT industry do not need to create or having to use a third-party network. Connected objects will thus be able to use the mobile network to exchange their data, which makes it easier for both the company and the customer to handle. For more information on LTE-M, click here, for more information on NB-IoT, click here.
Cellular infrastructures complementing low-frequency networks?
What if these different networks were complementary rather than competing? Admittedly, they are all in the same market, that of low-throughput connected objects. And yet, many companies and operators think to associate them and diversify their offers. This is the case of Olivier Ondet, Vice President of Orange Business Services' "IoT and Analytics", who defends this complementarity aspect.
Indeed, each network meets specific criteria. During an interview for the website NextInpact.com: "Connected objects: why is Orange considering the deployment of LTE-M as a complement to LoRa", the vice president says that low-frequency networks win the battle of the electrical consumption of connected objects: "LTE-M is about four times less energy-consuming than a conventional cellular network", "LoRa is four times less energy-consuming than an LTE-M network"4.
As for the network throughput, on the other hand, there is no possible comparison between LTE-M, NB-IoT and low-frequency networks. According to Olivier Ondet, LTE-M can offer throughput ranging from 1 Mb/s to 10 Mb/s for the greediest connected objects against a few tens of Kb/s for LoRa4. The question, however, is whether or not the connected objects of the Smart City will need as much throughput.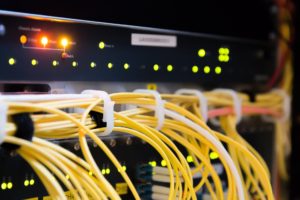 Olivier Ondet adds that the least expensive solution remains a low-frequency network, LTE-M's costs are "two times cheaper than those of the traditional 4G" and "LoRa modules are about 3 times cheaper than LTE-M modules"4. However, one of the benefits of using a cellular network is that it is standardized everywhere in the world. Thus a company using LTE-M or NB-IoT in France can control connected objects in Germany, unlike low-frequency networks that require the installation of new antennas, although the price of the pose remains adequate.
In reality, everything depends on customer needs. Today, operators and various telecommunication companies are developing a multitude of low-throughput networks in order to modulate their customer offerings and meet the requirements of the Smart City.
Sources:
1Les Numériques.com : « Le point sur la 5G en 5 questions », février 2018, https://www.lesnumeriques.com/telephone-portable/point-sur-5g-en-5-questions-a3559.html
2Journal du Net.com : « LoRa : comment fonctionne le réseau, quelles différences avec Sigfox ? », Lélia De Matharel, novembre 2017, https://www.journaldunet.com/ebusiness/internet-mobile/1197635-lora-reseau-differences-sigfox/
3Informatique News : « LTE M, un pavé dans la mare des jardins de Sigfox et LoRA », Alain Baritault, mars 2017, https://www.informatiquenews.fr/lte-m-pave-mare-jardins-de-sigfox-lora-50944?fbclid=IwAR0sQznDwAHtJQdCZiseA4pHw7I7aNP8WrlBrhaE2W0SCPU–OzF5f39jKc
4Next Inpact.com : « Objets connectés : pourquoi Orange pousse LTE-M en complément de LoRa », Sébastien Gavois, novembre 2017, https://www.nextinpact.com/news/105432-objets-connectes-pourquoi-orange-pousse-lte-m-en-complement-lora.htm?fbclid=IwAR0q1IXd1VmwiR-PJ8F6E3xfSCuNtN3jTuJIKQYnRPNKNtSz-QLnkKmKQcw